I recently came back from a trip to Minnesota. So, I just had to look at the local thrift stores. I was just dissapointed that the trendy authentic vintage store was no longer there.
First off I got these hats at 4 bucks each. Which is not bad considering some of the prices on eBay. They are all in good-great shape!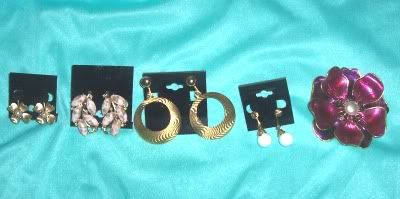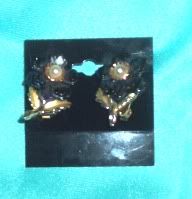 These earrings I got for 1 dollar each! I just love dangle hoops and they are a little hard to come by. The pink and brown leaf earrings are very nice because they curl along your ear! Very chic and I was so excited to find them. The brooch I got from eBay because I lost the purple fushia flower brooch I had before, so I felt a little plain without it. :( Its kinda sick I know but I love looking top notch.
The scarfs I got for .50 and .75 cents. The gloves I got for $2.00 I just love gloves when I get a chance to wear them, I don't have a black pair so my mission is to find some...for a good price.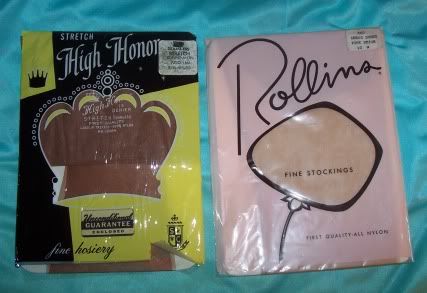 Vintage stockings! I do wear thigh highs for certain occasions but I have to get the right size and durable kind. They were a quarter each and even though I might not wear them or fit into them it is a nice thing to look at and own.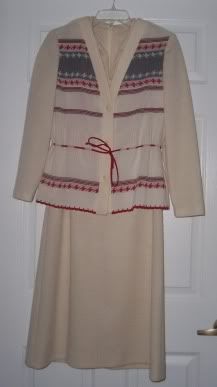 This outfit was $6.50 and it looks a little hot for Florida weather but in Minnesota it can be perfect. I can just picture drinking hot cocoa in a lodge, looking like a winter Norma Jean.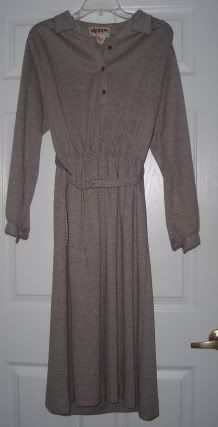 This was very cute to come by. It is vintage as well and a little thick, which is what I wanted. I do not have a lot of thick wool like dresses so I was fortunate. In the January or December months this can come in handy!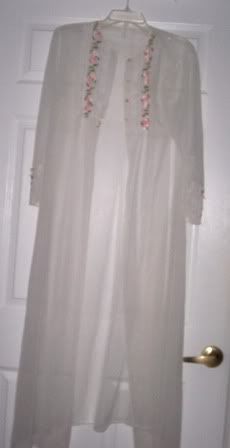 Another sleep robe/cover up I know but it was so darhling. It was a couple bucks and so light and pretty. The only thing I had to fix was the button hole lining and I did and it was worth it.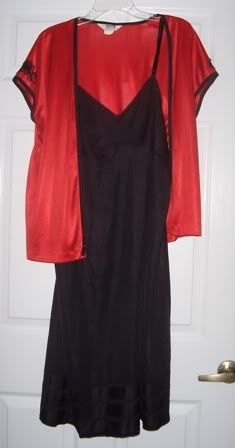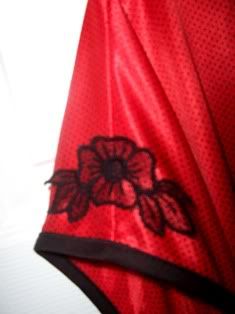 I bought this black slip for a couple bucks, I also got another black slip at another store because I didn't have any. Some of the prices for black slips now a days are sooo expensive. After I saw the white sleep robe/cover up I found this cute little silk cover up and thought why not pair it with the slip and wear it to bed occasionally? So I did last night and it was fab. I just love the little rose detail. Remember Montgomary Ward? Thats were I got the red cover up from. My how things have changed.