Tuesday, January 25, 2011
Pink fuzzy bunny slippers for a Pin-Up girl!!! I'm working on getting a pair.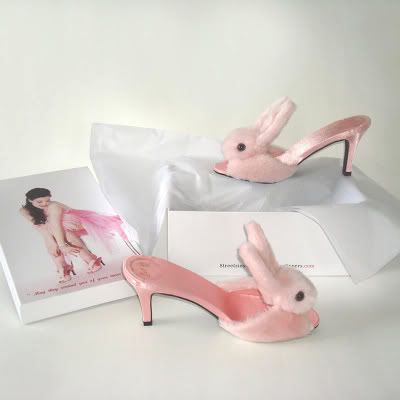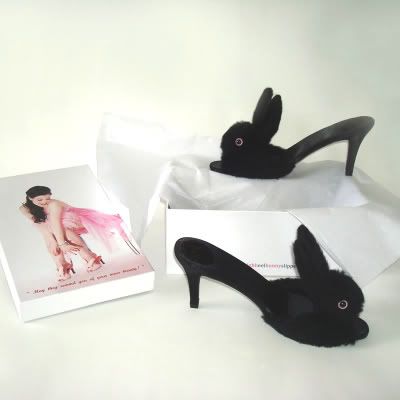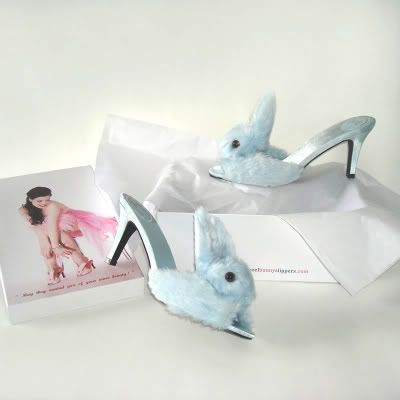 From: http://streetzieshighheelbunnyslippers.com/
Posted by

Mel
at 6:07 PM
4 comments:

Saturday, January 22, 2011
I wanted to change my hairstyle (but keep it black, I feel it suits me and my skin tone) and tweak my look a little bit this year. I was watching Bram Stokers Dracula and started falling in love with Mina's look. The long yet styled black hair and the dark passionate red dress she wears is full of mystery. But when you have a mysterious side you also need a bubbly side so I liked Marie Antoinette's Pink and Light Blues. So I would love to balance the two. I was thinking more lacey outfits and victorian looking clothes, I can't go full 18th century or 17th century because I don't know how I will get into a car haha. But I want to try it out modern in a few months so my hair can grow longer because I usually go for the Monroe look. Here are some pictures I collected for inspiration...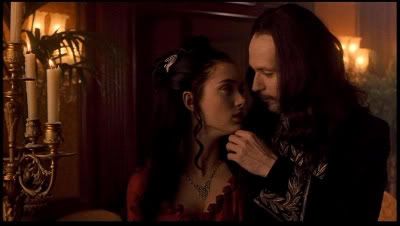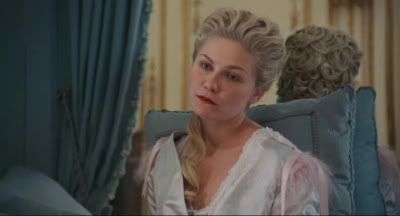 Posted by

Mel
at 7:23 PM
No comments:

Sunday, January 2, 2011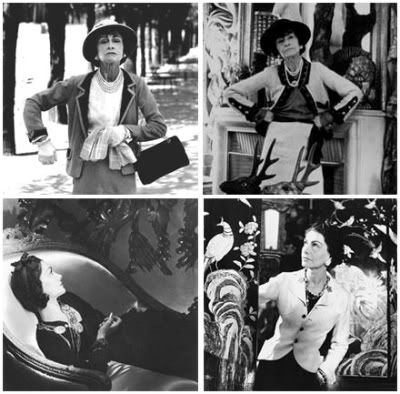 Tweed jackets, trousers, and gaudy neckwear inspiration Coco Chanel...I bought 5 trousers which was a huge step for me because pants and I have a love hate relationship. I am 5'1 so it is hard to find a pant that fits, flatters, and doesn't drag on the ground. I have been struggling to find a way to wear trousers that wont make me look older yet not to lose the vintage feel. I have also been struggling with how to keep warm without a lot of layers or thinking just a cardigan with do with the morning chill. A blazer or a tweed jacket has that touch because you can also take it off. Although tights are thick and great I don't have the 20 mins extra to squeeze in them when I step out so a trouser does just fine. Pant suits also help around the office for the file thats always in the back or on the ground! I also find a layered pearl necklace gives it that extra vintage kick when a pant suit might look too masculine.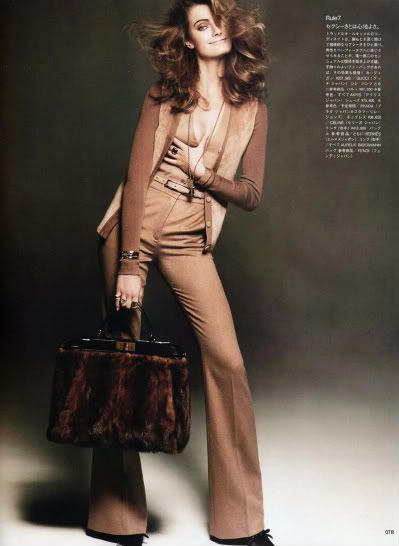 Posted by

Mel
at 5:14 PM
4 comments: