I found a couple things I spent a little more money on for myself around this holiday season.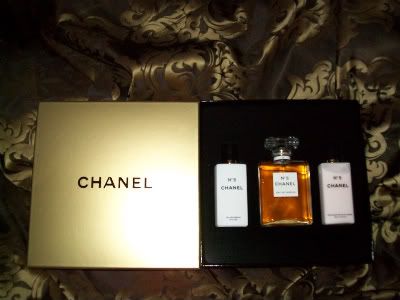 My first bottle of CHANEL (N. 5)!!!
I love it and it also came with body wash and lotion...classic.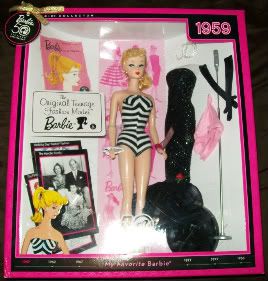 I also got yesterday the rerelease of the 1959 Barbie. She comes with the extra gown and of course the classic striped bathing suit and glasses. It has a little poster, fact cards, and a repo-ed magazine. The magazine is worth taking a peek at it shows themed outfits from the decade. If you can squeeze it out of the box. So adorably worth buying.