I'm starting to see a trend with the things I buy lately to be brown and gold. I have no idea why.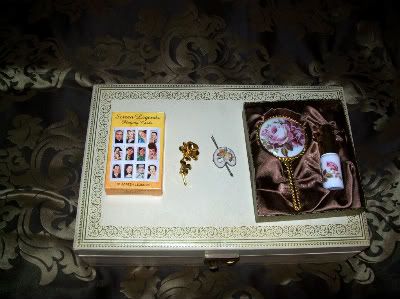 I got a second jewelry box because my (as you know) was spilling over. So as luck would have it I found a decent sized one at $2.00! What a find that was. The two pins I found was a couple dollars each. The Screen Legends playing cards were cute. And the mirror were a few dollars, I put my Chanel lotion in the spray bottle. It came in handy!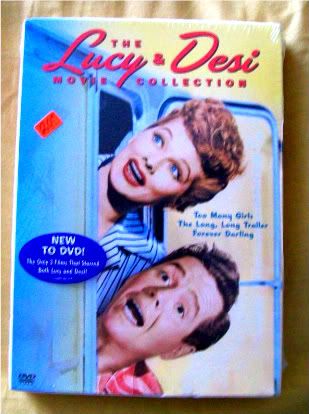 I also picked up a Lucy and Ricky movie set. For $20.00 I got all the movies they have ever done together, still in plastic. I thought it was a good deal since this isn't something I see at Best Buy every day.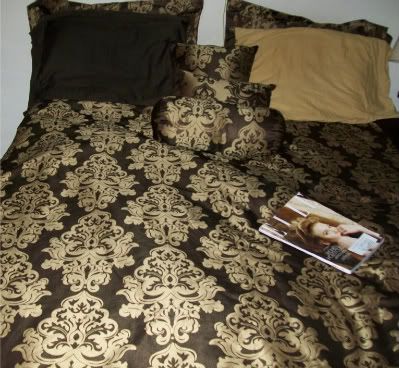 Continuing with the brown and gold theme I got a new bed spread! I just love it my new puppy Clara Bow fits right in! The angle with the camera was off but you get the jest of it...