Not much but I will be posting more thrifted items!
I have been trying to get my vintage looks more put together. More matching, more glamourous, sophisticated, and classy. This means more cluthes, jewelry, and brooches. When I would find a dress in my closet I wouldn't find a matching brooch or earring or clutch. So, I've stocking up collecting more you could say. I find these go a long way. I picked up some clutches I have yet to post and more. So come back later on.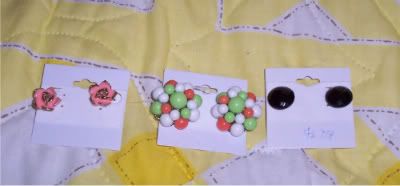 I have a couple peach outfits and the rose earrings would go perfect. I also have a polka dot orange summer dress. And the same dress but in green so this would work. Black is black. It's basic and chic so I had to pick up some black earrings. The pic doesn't show it but it has cuts in it that when the light hits it it has a little sparkle.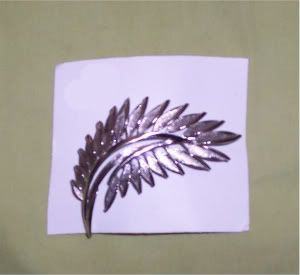 My old silver brooch broke so I went out to buy a new silver one. Very sharp and sleek and it was worth the $4.00. I would wear it with a black pencil skirt or dress.