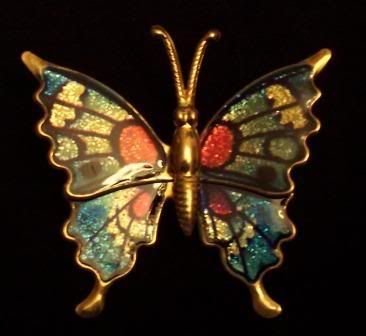 This is a cute butterfly brooch I have decided to sell.
This butterfly brooch is almost 2 inches from wing tip to wing tip across. From antenna to wing in length is also about 2 inches. It is in great to very good condition.
*This item is for sale at my store-
http://avintagevixen.bigcartel.com/
UPDATE: This item is no longer available.